More Belly Laughs
Sticky Jokes creates memories. Between parent and child, amongst friends, student and teacher, and between siblings.
"My students look forward every morning to beginning the day with a joke! Sets a great happy and positive tone for the day!
My daughter loves finding a joke in her lunchbox every day. In fact all her friends look forward to them!
I like to put sticky jokes randomly around the house for the kids to find. It's a nice surprise for everyone. I love the shared laughter it brings into the house!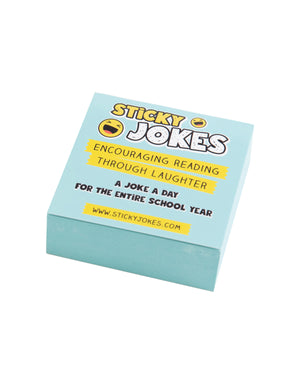 Lunch Box Jokes
Sale price Price $10.00 Regular price Unit price / per